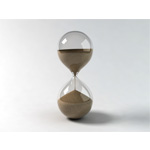 Time is on Your Side
There's no need to keep track of layers upon layers of bandaging supplies anymore! Caresia simplifies your active phase protocols down to two steps: Put on your Caresia. Wrap over it with 2 or more short stretch bandages. That's it. Not only that, but Caresia could help you save hours of time each week compared to traditional short-stretch bandaging as well!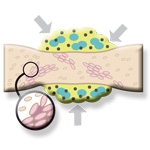 How Caresia Works?
After bandages have been applied, Caresia's specially designed foam channels apply directional or bidirectional compression to the tissues while unique foam particles nestle into tissue to create localized tissue stretch and pressure differential. This tissue stretch opens the initial lymphatic gaps to encourage re-absorbtion of interstitial fluids and particles. This means that Caresia helps move fluid where it needs to go, no matter where you go!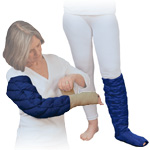 Made to Fit Your Style
Everyone living with lymphedema is unique, that's why Caresia bandage liners are available in over 30 styles and sizes of upper and lower extremity garments. Whether your swelling is limited to your hand, or you need full leg coverage, Caresia has you covered.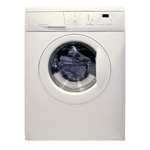 Care Made Easy



Since your Caresia makes taking care of lymphedema easy, we thought it should be just as easy to take care of your Caresia - that's why every Caresia is machine wash and machine dry. We even suggest washing your Caresia with a normal load of laundry!